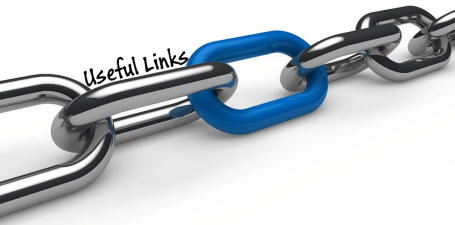 Useful Health & Safety Sites
For your convenience, we provide the following links to reliable sources of health and safety information on the Internet.
Health Safety and Environment
British Occupational Hygiene Society
BOHS – Society for the promotion and protection of occupational and environmental health and hygiene
British Safety Council
BSC – Occupational health, safety and environmental organisation working with leading companies to develop safe systems of work
British Standards Institute
BSI – Group of businesses fostering universal adoption of best management practices and reduction of risk
Chartered Institute of Environmental Health
CIEH – Aims to maintain, enhance and promote improvements in public and environmental health
Driving Expert
Public interest website focused on driving skills and motoring information
Eco-Management and Audit Scheme
EMAS – Voluntary initiative, established by European Regulation 1836/93 and designed to improve companies' environmental performance
EMEX
Emex – a leading provider of software solutions to manage compliance and mitigate risk.
European Agency for Safety and Health at Work
EASHW – aiming to make Europe's workplaces safer, healthier and more productive
Envirowise
EW – government-funded programme to help businesses comply with environmental legislation, minimise waste and, at the same time, increase profitability.
Health & Safety Executive
HSE – The ultimate authority on health and safety in the UK
Institution of Occupational Safety and Health
IOSH – The UK professional body for health and safety practitioners
International Institute of Risk and Safety Management
IIRSM – Professional body created to advance professional standards in accident prevention and occupational health throughout the world.
National Examination Board of Occupational Safety and Health
NEBOSH – Independent awarding body for Occupational Safety and Health
NetRegs
NR – Environment Agency site offering plain language advice on environmental legislation and how to comply with it.
PAT Testing Information
Unbiased information on all aspects of Portable Appliance Testing (PAT)
Royal Society for the Prevention of Accidents
RoSPA – UK Charity promoting safety in all areas of life
Medical
British Medical Association
BMA – UK professional body representing doctors from all branches of medicine
British Toxicology Society
BTS – International society promoting the scientific disciplines that foster public health and environmental safety
Department of Health (UK)
DOH – UK Government Agency with the aim of improving the health and well-being of people in England.
General Medical Council
GMC – UK charity whose purpose is the protection, promotion and maintenance of the health and safety of the community
Health Protection Agency
HPA – UK organisation aiming to protect the population from infection
National Health Service
NHS – UK health service aiming to bring about the highest level of physical and mental health for all citizens
World Health Organisation
WHO – United Nations specialized agency for health
Business and Construction
British Institute of Facilities Management
BIFM – Institute representing Facilities Managers and those who supply facilities management related products or services.
Building Centre
BC – Exhibition and information for the construction industry, covering architecture and design, construction and planning, home improvement, DIY and self-build
Building Services Research and Information Association
BSRIA – Independent research, product testing, consultancy, management and market intelligence
Chartered Institute of Building Services Engineers
CIBSE – International body representing and providing services to the building services profession
Confederation of British Industry
CBI – Independent business organisation aiming to create conditions in which UK business can prosper
Construction Products Association
CPA – Voice for manufacturers and suppliers of construction products, aiming to build a growing, profitable and sustainable future for the construction products industry.
Federation of Master Builders
With more than 13,000 member firms, the FMB is the largest trade association in the UK building industry.
Heating and Ventilating Contractors Association
HVCA – Representing firms active in the design, installation, commissioning and maintenance of heating, ventilating, air conditioning and refrigeration products and equipment
Institute of Directors
IOD – The UK Organisation representing individual company directors
Local Authorities Coordinators of Regulatory Services
LACORS – Provides advice and guidance to support local authority regulatory and related services
Scottish Association of Building Standards Managers
SABSM – Provides a comprehensive resource for Building Standards in Scotland
Trades Unions
GMB
GMB – "Britain's General Union" formed from a number of mergers and covering several trades, production and service sectors
Trades Union Congress
The TUC view on Health & Safety in the workplace
UNISON
Britain's biggest trade union representing the welfare of workers in the public sector
Private Websites
Cameron Medical
Edinburgh specialist providing information on joint pain, lower back pain, arthritis pain and pain from the muscles
MSDS Collections:

Regulations:
Terms of Use
hsewebsite has no control over the content or security of the sites listed above and therefore we cannot guarantee or endorse their accuracy or security. Whilst they can be a valuable resource for knowledgeable health, safety and environmental practitioners, we cannot accept liability for any loss or damage that might arise from your use of these sites.